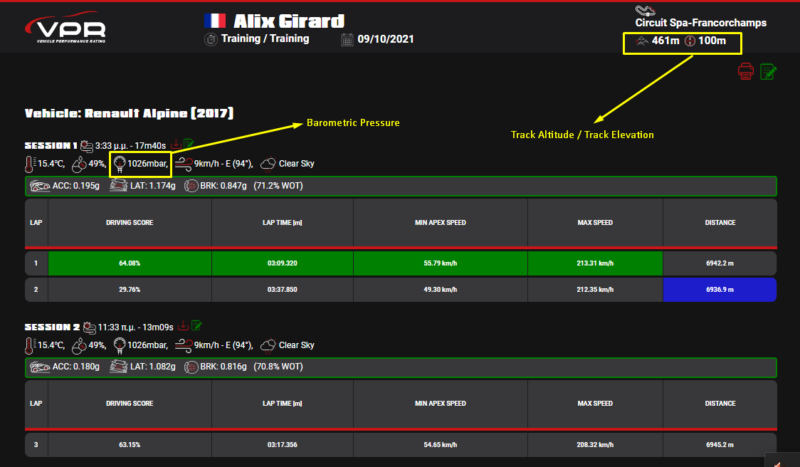 Barometric Pressure – Altitude – Elevation

Our aim is to continuously provide you with innovative data which will further assist you towards your quest for driving improvement and optimisation of the vehicle's set up. On that note, we are pleased to announce the latest features which have been made available through our platform. You now have the ability to monitor the barometric pressure for each session and also check the track's altitude and elevation changes.
This data will help you further fine tune your engine depending on the location of the track while also optimising the gear ratio selection for each circuit you are driving in. For each and every session, you will find these new features on your personal results page as indicated in the photo above.
We hope you enjoy them and find them useful in your next circuit adventures while using the VPR service.
It's all about driving!